Current Events
On this page, you can find info and/or highlights about activities that are currently happening in the life of Village Church
Attention Men of Village Church
It's time to get together, hang out, enjoy a little food, and tour the home that God is giving us at Village Church. And our plan was to do that on Saturday, February 20. However, we have heard from the former pastor and a former member of Harrison Street Bible Church advising us that the current heating system may be challenged to reach an acceptable temperature for a gathering given the extended period of extreme cold and excessive snow. We have discussed the pros and cons of going ahead or rescheduling. Pastor Josh went in to physically sample the temperatures as well and found it to be too cold for gathering.
We have decided to cancel our plans for both the men's even and the youth event for this weekend. We are tentatively planning to meet now on the first weekend in March.
WHEN: Saturday, March 6, 2021
TIME: 11:00 AM
WHERE: Harrison Street Bible Church, 911 S Taylor Ave, Oak Park, IL 60304
WHAT: We will gather downstairs to enjoy Potbelly sandwiches and a time of fellowship and reconnecting. We will then invite everyone to spend some time touring the facility and hearing some of the plans for our new home. We will also invite you to share any ideas you may have for improving our new home.
We can't wait to see each of you. We need you to register for this event however in order to provide enough to eat and for contact tracing. Please email your intent to attend to mark@villagechurchoakpark.com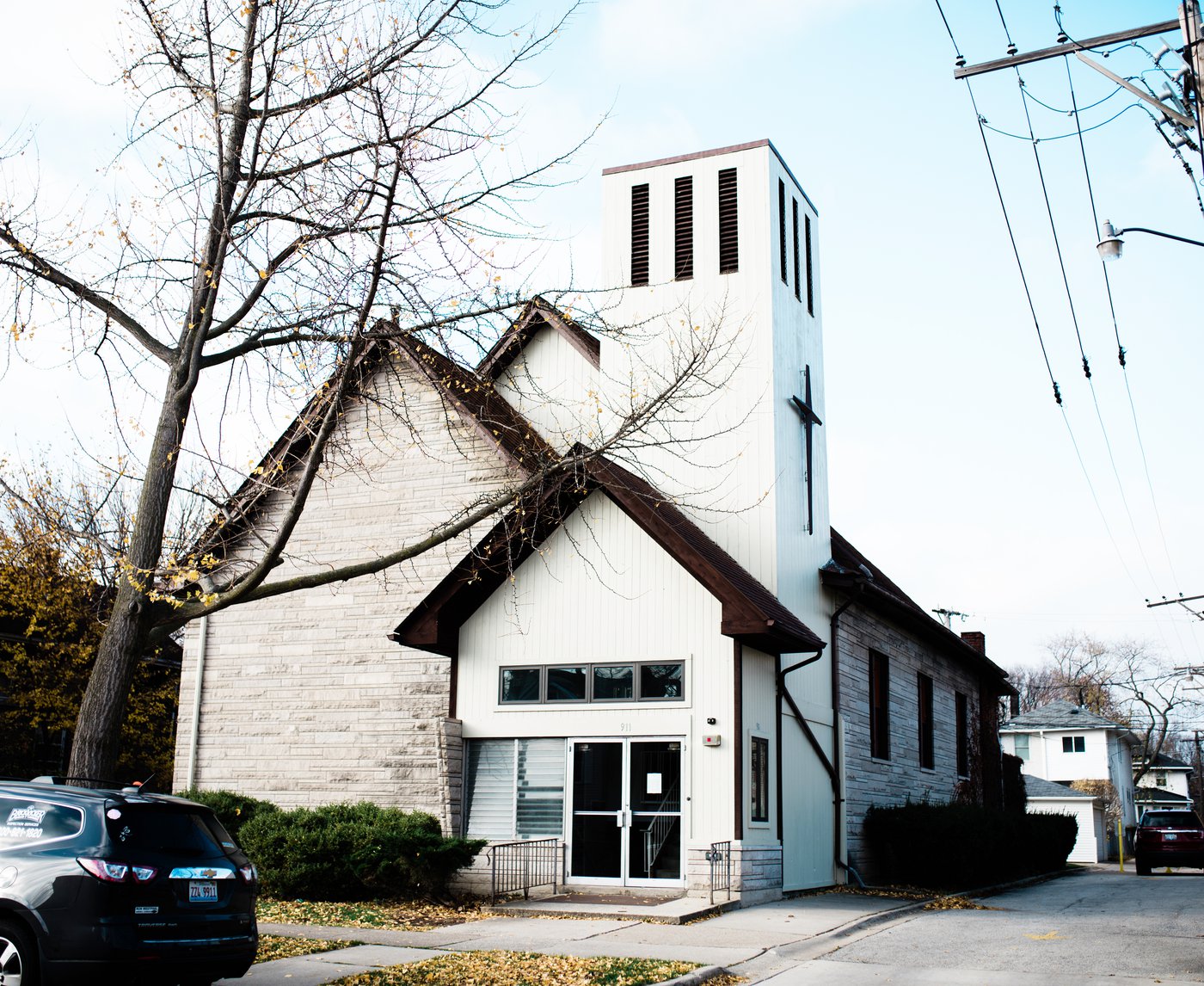 Harrison Street Bible Church Purchase
At the end of October, the partners of Village Church voted to pursue to purchase of Harrison Street Bible Church. Progress has been slow...slower than expected. However, progress IS happening. Here are some of the activities that have been taking place as we wait:
Estimates to reconfigure and update the HVAC system.
Estimates for replacement of the roof.
A professional market analysis of the property.
Approval for a loan from Christian Investors Financial, the lending and investment arm of the EFCA.
We have also conferred with the Village of Oak Park to discern any zoning or code issues.
The Village has maintained an agreement with Harrison Street Bible Church for the use and care of the parking lot. We have been able to engage in conversation and renegotiate terms that are fair and flexible for all parties.
We will have access to the church in the coming weeks to begin final plans for preparation and occupation.
We have tentative plans in place for roof work to begin in March as long as we are able to close.
We have also been able to secure an even lower rate for the mortgage.
While this has taken much longer than we anticipated, we remain grateful for what this opportunity represents in the life of our church. We are anxious to begin a new chapter, a new season of ministry in Oak Park and surrounding communities. Lord willing, the purchase will be completed in the next few weeks and work can begin to occupy our new home.
Please continue to pray for God's favor in all things as we move forward.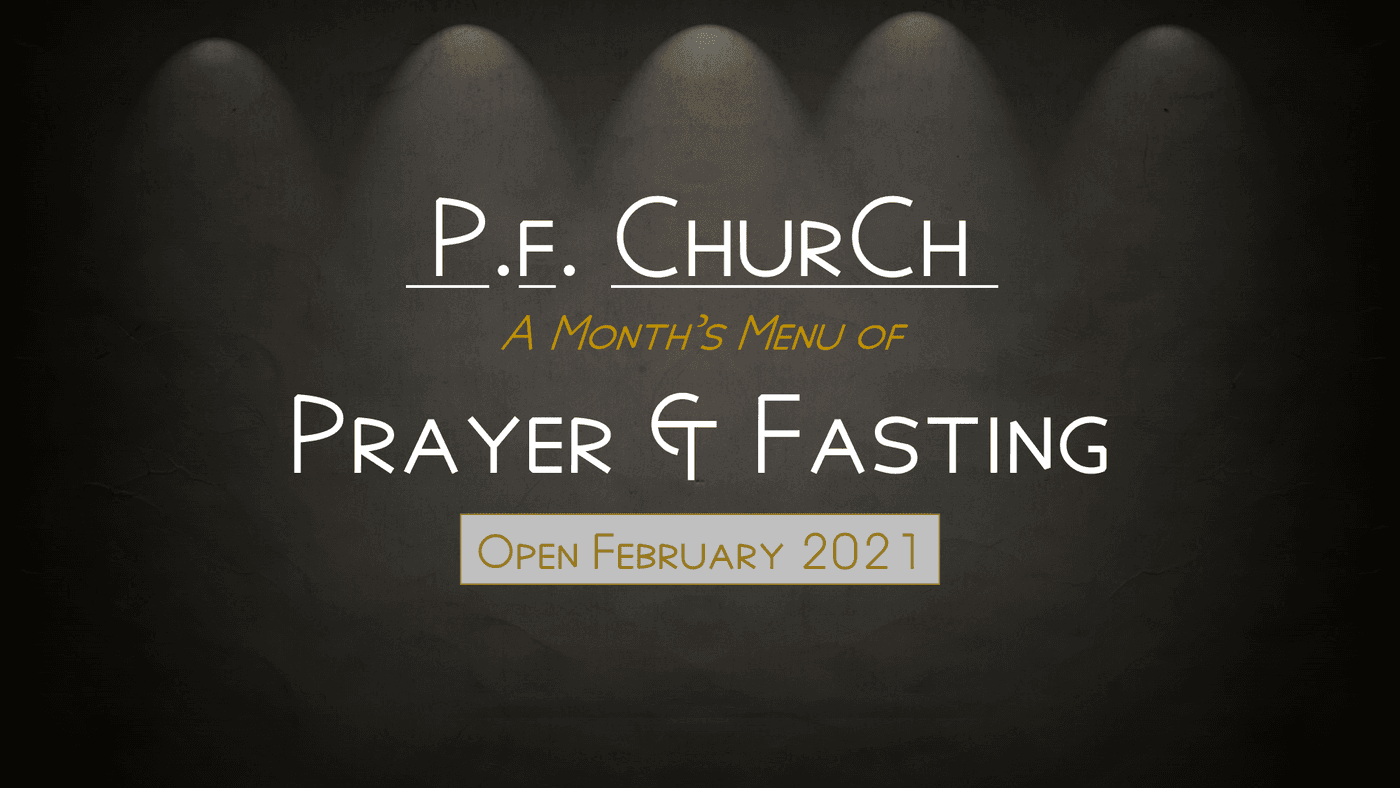 P.F. Church
Jesus once told His disciples that some things don't happen "except through prayer and fasting" (Matthew 17:21). Unfortunately, many of us think of prayer and fasting through a singular lens. But there are multiple ways to engage in these critical spiritual growth areas.
We will begin a month-long focus on prayer and fasting starting February 1.
HERE'S HOW THIS WILL WORK:
We will post a topic each day on our Facebook page to be praying together for. On the last Sunday of February, we plan to share the stories of how God has answered prayer and showed up in our lives. It's going to be a great month as we continue to move into 2021.
We will use the following acronym to help us focus each day on a particular element of prayer. This will also allow us all to see the multiple ways to interact with God through this powerful and intimate communication tool.
1. Adoration / Praise – For Who God is
2. Confession / Reflective/Personal Prayers
3. Thanksgiving – For What God has done
4. Supplication / Requests – What do you want
5. Up / The Kingdom of God – His Will to be done
6. People / For the People in Your Life – Their needs, physical and spiritual
Please send an email to us to celebrate and give praise to how you are seeing God work and are experiencing Him in new ways. We will share these stories on the last Sunday of February.
Email them to the pastor, mark@villagechurchoakpark.com